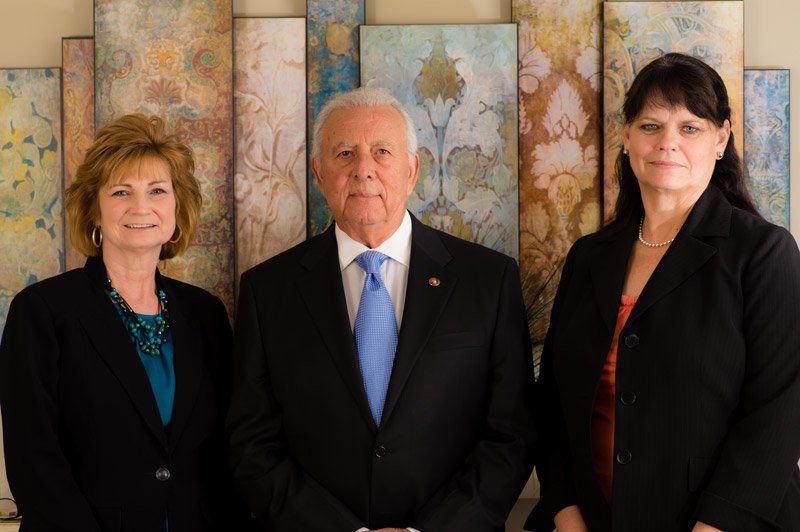 Left to Right: Elaine K. Wilkinson, Alan Goldberg, and Tonya Jones
Alan Goldberg
alan@silrec.com
Alan Goldberg, a 1958 graduate of the U.S. Naval Academy, served as a Marine Corps infantry officer for more than five years, before joining Commercial Metals Company, a conglomerate in the recycling, steel processing and copper tube manufacture business based in Dallas. At CMC, he focused primarily on exports to steel mills in the Far East. Goldberg's experience and knowledge led him to CMC offices in San Francisco, Mexico City, Los Angeles and Hong Kong, rising to Assistant Managing Director of the Hong Kong Division. Returning to the United States in 1971, Goldberg was named vice president of LMC Corporation in San Jose, California, specifically in charge of sales. Later, after identifying a future need for silicon by the fledgling Silicon Valley computer firms surrounding him, Goldberg launched his own business, Silrec Corporation to fill that anticipated market niche.
Alan enjoys relaxing in Naples, Florida, where he is an avid golfer and fisherman. In Lexington, Kentucky, his base of operations for Silrec, he participates in multiple charitable golfing events and continues to oversee Silrec operations on a day-to-day basis. He is the father of two grown sons who reside in California.
Tonya Jones
tonya@silrec.com
Silrec's Office Manager, Tonya Jones, earned her BA in History from the University of Kentucky.  She has spent her career building customer and vendor relations, including 15 years in accounting administration and ten years in hospitality management.  She currently has responsibility for all of Silrec's shipping, receiving, inventory and accounts payable / receivables.  Married for 27 years with two daughters, Tonya enjoys traveling to historic sites across the nation.
Elaine K. Wilkinson
elaine@silrec.com
A native of Paintsville, Kentucky, Elaine K. Wilkinson holds a BBA in accounting from Morehead State University. She has served in a wide variety of general ledger accounting and tax preparation positions in the Lexington area for more than 33 years, including  her own firm, Elaine K. Wilkinson Accounting and Tax Services, launched in 1996. She recently joined Silrec as Controller.   Elaine lives in Lexington with her husband of 21 years and three rescue dogs.  The couple also has two children and two grandchildren.  A world-wide traveler, Elaine also enjoys cooking and gardening.